Trilobite Lace Fingerless Mittens In Blue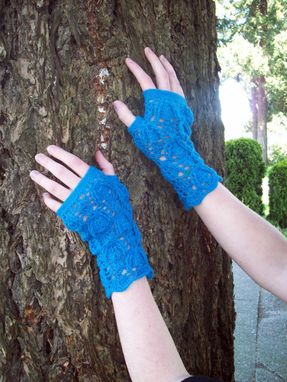 Trilobite lace fingerless mittens in blue

You'll be smitten with these dainty fingerless mittens! I call this style of lace the trilobite pattern because it reminds me of the fossils of those ancient crustaceans. Elegant waves of scallops trim the edges. The finger and thumb holes are rimmed in rows of stretchy crochet for fit and comfort.

The acrylic yarn used to crochet these fingerless mittens is upcycled.