Triskel Patch Crocheted In Shades Of Blue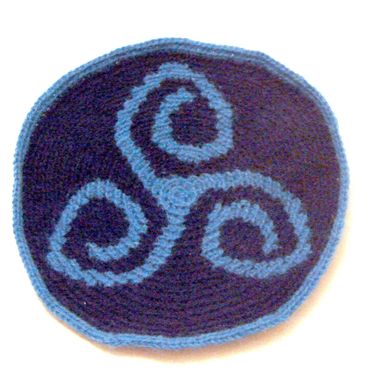 The Triskel is the sign of the three phases of the Goddess; maiden, mother, crone. Show your mother that she's your favorite of the phases and faces of the triple goddess.

This is a sew-on patch, but you can also glue it on or use fusible webbing. No new materials were used to make this patch. I crocheted it out of upcycled sky blue and navy acrylic thread. Sustainability at its most mystic.

Measures approximately 4½" in diameter.

Do you like the design, but want it in a different color? Let me know, because I love custom orders.