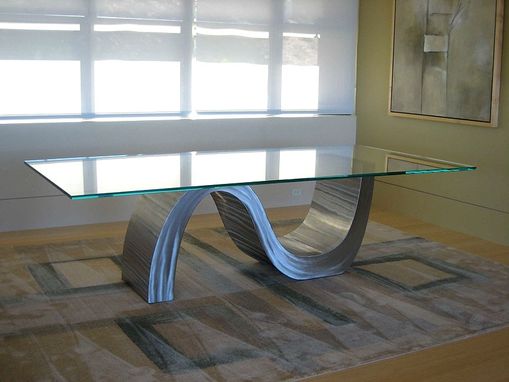 The "Triumphant Table" (28x62x20) is a large modern stainless steel dining table base, hand made by Los Angeles sculptor Bruce Gray.
The top will be supporting a large glass table surface. This functional sculpture features Gray's famous disk ground multi layered polishing technique which is absolutely stunning in person. Weight: 162 pounds. SOLD! Order yours for $10,000.
Glass is extra, and is best ordered locally to avoid extra shipping charges.