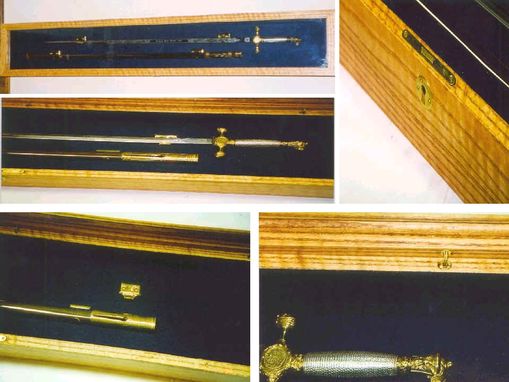 Upon graduating from one of our nation's prestigious military academies, a son presented his father with his ceremonial sword. The proud father wanted a case custom made to display & preserve the sword.

The wall-mounted case is constructed of solid figured oak with a varnish oil finish. The interior is lined in blue felt.

The glass top is attached with hidden barrel hinges and a mortised lock and key escutcheon
.
Dimensions: 10" width x 40" length x 5" depth.