Tropical Fruit Tile Mural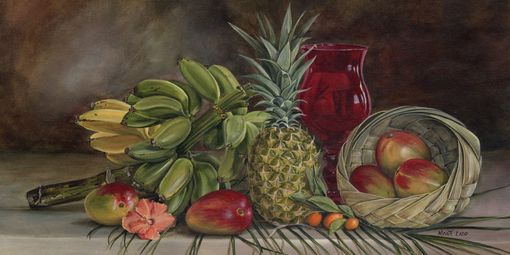 Tropical Fruit tile mural is rendered in rich red and gold tones making it ideal for any kitchen backsplash or outdoor installation.
This tile mural is available in many sizes and can also be custom fit to any project. All of our tile murals are sealed for easy maintenance and are protected from UV damage making them suitable for outdoor installations. Murals by Monti offers a wide selection of tile murals priced from $180.