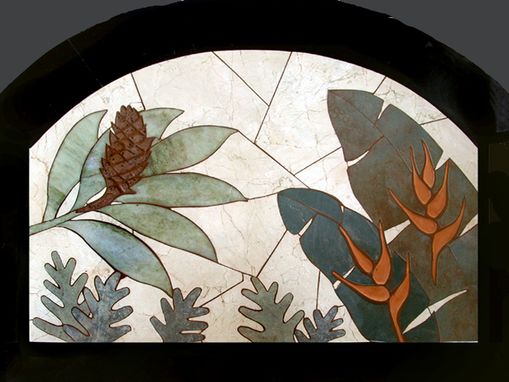 This is a kitchen backs plash Tile Mural featuring 3D Red Ginger and Haleconia plants. Along the bottom there are carved ferns. Together they bring the look of a tropical garden into your home!

All the colors are the natural colors of the stone I used. No paint or color glaze is added.

The materials used are Marble, Slate, Quartzite and the background features chunky cut mosaic Travertine.

This is one of 3 different tropical garden designs I offer. This can come with a square top as well.

Prices represent murals from 24" wide to 48" wide
All of our products are handmade
by expert makers.