"Trust In The Lord" Calligraphy With Illustration Of Trees & Sunset In Gold Leaf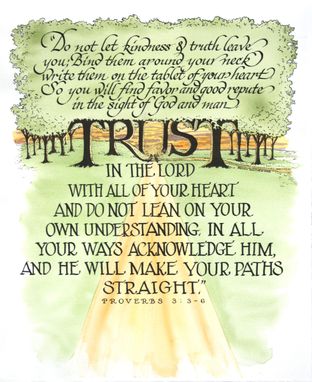 Calligraphy of Bible verse from Proverbs 3:4 - 6 done on watercolor paper in India ink with gold leaf added for illumination and illustrated with trees and a stream with a bridge in watercolor. Done as a commission for a Christian businessman who wanted it displayed in his business' lobby to represent his inner faith and trust in God to his clients.
Dimensions: 18" x 24"