Tube Earrings With Drilled Holes And 12 Peridot Gemstones From The Luna Collection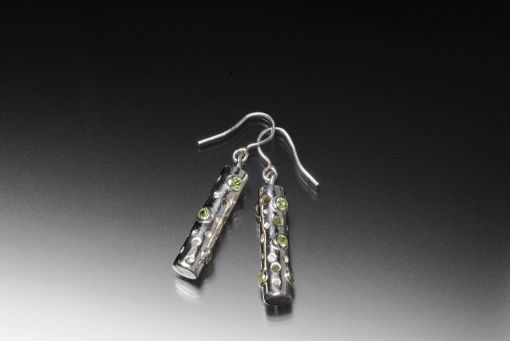 Sterling silver tubes measuring approximately 1 1/4" have drilled holes and textured surface. Each earring has 6 gemstones; pictured with peridot. The tube is secured to the sterling earwire on a ball bearing, so the earrings have an engaging swivel movement. The ear wires are soldered closed

Bask in the compliments you'll receive when you wear these earrings. With your hair up or down, they'll make a statement, especially when paired with a matching pendant, elsewhere on this site.

You may custom order these earrings with different colored gemstones. Contact me for choices and pricing.