Tube Pendant With Drilled Holes In Sterling Silver With 6 Green Peridot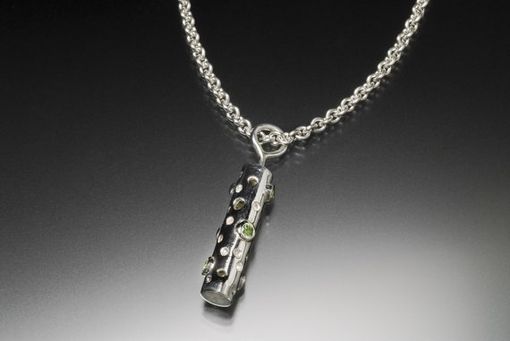 Sparkling apple green peridot are set among the drilled holes and textured craters in this tube necklace. The unique bail connection is a ball bearing that allows the pendant to swivel as you move, making this pendant a fascinating addition to your jewelry collection. Use on your own chain or purchase one at additional cost.

Pendant may be customized in different colored gemstones: amethyst, blue topaz, diamond, garnet, hematite, jade, lapis, moonstone, onyx, opal, pearl, peridot, pink topaz, smokey brown quartz or sapphire, or another gemstone of your choice. Contact Karyn for details and pricing.