7ft Matalic Crock Upholstered Floor Mirror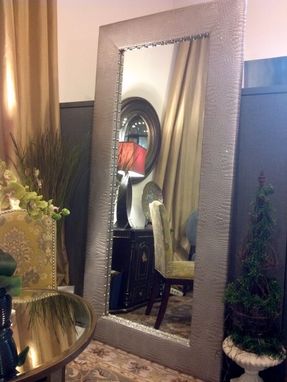 Matalic Crocodile Upholstered Floor Mirror.
82"H X 48"W. Made of Wood , batting, Vinyl crocodile, and nickle plated nailheads on the inside room to add the extra spice.
A mirror this size would make a good edition in a living space with tall ceilings. A foya, living room, or bedroom would make a perfect place for this edgey contemporary styled piece.