Twelve Tribes Aron Kodesh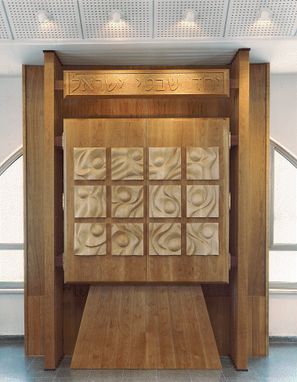 This ark was ordered by a school for underprivileged children. The concept guiding the motif was that of the twelve tribes. The idea is that though each person may come from a different background harmony and strength are achieved through unity. In addition to the twelve sculpted human forms there are twelve supporting columns (six on each side) which represent the necessity of upholding the ideal all together.
Dimensions: 10' tall x 8' wide
Made in Cfar Adumim, Dn East Benjamin
All of our products are handmade
by expert makers.