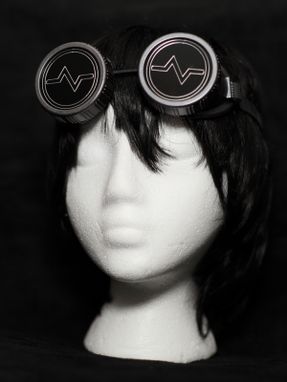 Time and time again there comes a point where one has to ponder on the great mysteries of this world, and decides to explore them. Does one move forward into the unknown through an experienced gaze, or do they look beyond with fresh eyes? Do you go alone, or are you in the company of others? As they say, it is to boldly go, and that is what sets you apart. Now go forth, and with a little help, look good while you do it.

------------------------------
Goggles available in a Copper, Brass, or Gunmetal finish. Comes with colored lens of choice, and real leather straps to match your choice. Lens covers are removable for further customization.