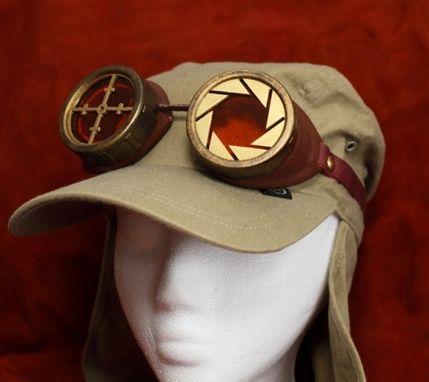 Captain Tenebram stood aloft the bridge as he looked upon the dawning light. The voyage had been long and the light was all that he had been waiting for. It would only be a short while before the ship reached it's destination, and then their adventure would truly begin. Map in-hand, there would be great peril throughout the journey, but the greater the risk, the greater reward. Either way, he would never let his crew see any doubt in his eyes, that much he owed to them.

------------------------------------

Leather wrapped goggles with colored lens(of choice). Choose from your choice of suede or smooth leather, let us know your color preference upon ordering.

*Iris & Crosshair inserts sold separately.