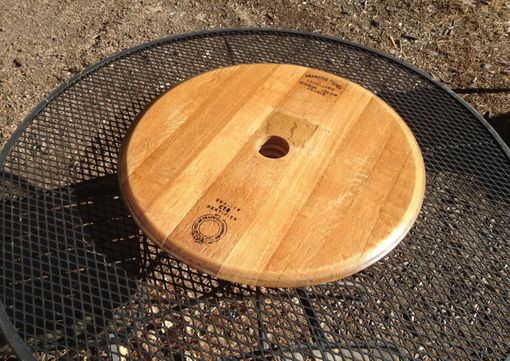 Handcrafted from an authentic recycled Napa Valley wine barrel, this lazy is the serving solution for your patio table. We've preserved the original cooperage stamps and finished the barrel top with multiple layers of cabinet-grade lacquer for sheen and durability.

Measures 22" in diameter.

At Alpine Wine Design, we welcome custom orders and have years of experience fulfilling custom requests.