Unique Custom Ceramic Mugs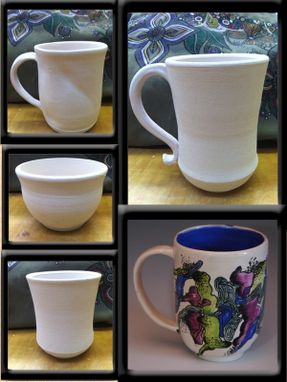 1) Select the shape of mug you want ( the above pictures are some examples such as "Tall" or "teacup shaped" or "rounded"
2)Decide if you want a handle
3) For a basic glazed mug with one or two glazes it is $15 for one, less if you order multiples. For drawings and simple hand drawn designs it is $20 each, discount for multiples as well and for super detailed designs or more intricate drawings and handles then price will depend on the pattern agreed upon. The pictures above are just some basic unglazed examples of what can be made for you! These make perfect gifts and remember that mothers love ceramics!