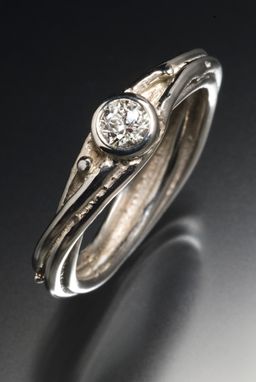 We call it Nesting. Each ring is different and unique just like the relationship it symbolizes. The process of making it is organic and the outcome is elegant and artful.

It can be made using 14k yellow, 14k white, 14 rose gold, 18k rose gold, 18k white gold, 18k yellow gold.
You can choose how wide you'd like the band and whether or not you want to use stones. If you have stones you'd like to reuse, we love doing that!

We love suggestions, so please don't hesitate to contact us and let us know what you think.