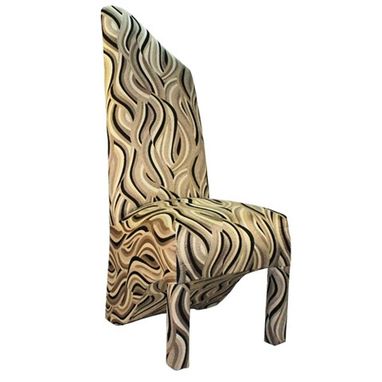 Our pledge is to provide quality built 100% Hand Upholstered Furniture that will last decades and beautify anybodies interior! Made in the United States by our professional team.
All of our furniture has the options to be customized at the customer's specifications. As we are the manufacturer we can offer different fabrics, different sizes, different colors and almost anything you can imagine.
If you have your own creation we can customize it for you.

Dimensions: 21"W 24"D 50"H