Urban Chic Line; Pallet Wood Herringbone Barn Door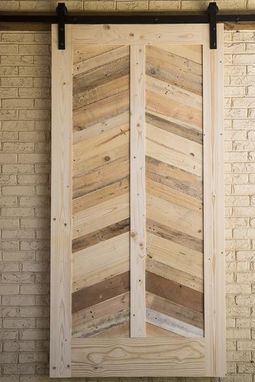 Here at the "Shack" we are all about reclaiming and reusing things, wood especially. We will use a lot of reclaimed pallet wood, steel, and barn wood on theses doors.

Truly unique, well-traveled and full of character, each one will be different with its own personality. A perfect conversation starter for that kitchen pantry or any other space that needs a great door that is also a Ramshackle Art Piece.