Bevelled Glass Wall Pocket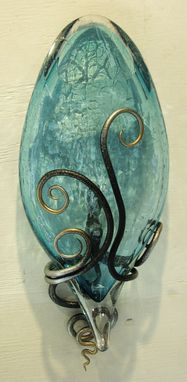 This sculptural wall hanging is made in transparent aqua marine hand-blown glass featuring an authentic water crackled surface treatment.. The vessel is fit into a hand formed mild steel, sculptural frame work which also serves to attach the sculpture to the wall.
Dimensions: Approximately 14" by 6.5"