Contemporary Vases, Fused And Draped Glass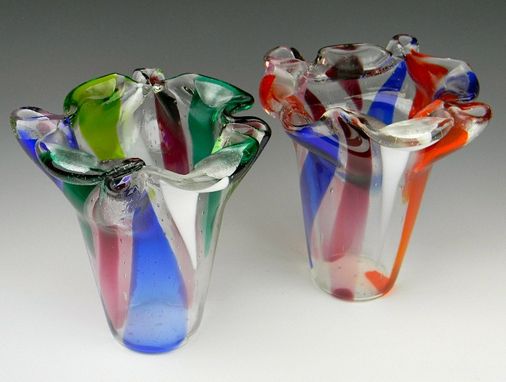 The Americana Series -Two fused and draped glass vases created in custom designed and colored art glass. Priced per vase.

The clear glass contains tiny air pockets called "champagne bubbles" characteristic of this glass and the fusing technology. As the glass drapes and elongates over a stainless steel mold in the fusing kiln the design evolves as a unique statement in color and form.

Contemporary in style, each vase is a conversation piece anywhere in your home or office that offers light to enhance it's transparent colors.