Vermont Maple Burl Cigar Style Pen And Pencil Set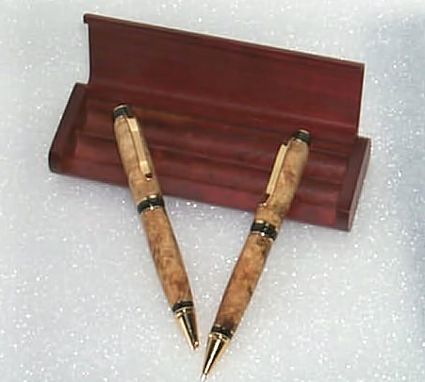 Cigar style ballpoint pen and pencil set featuring beautiful native Vermont Sugar Maple burl wood. The burl came from northern Vermont, almost at the Canadian border.
The pen is twist action, and uses a large Parker style infill.
The pencil is also twist action, requiring just a quarter twist to expose and retract the .05 mm lead. Includes the Rosewood gift box.
Dimensions: Pen and pencil measure 5 1/2 inches in length.