Very Special Custom Electric Guitars/ Historic Wood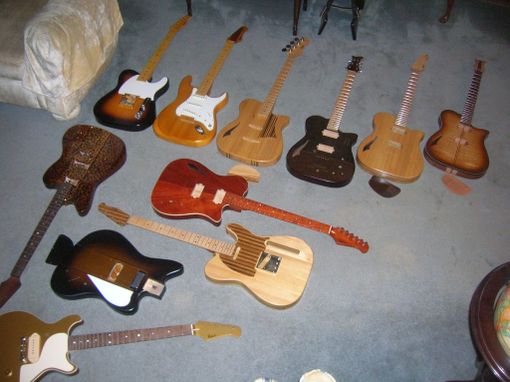 A series of art guitars, made from the woods harvested from a 1922 Stroud grand piano. This is old growth wood that spent the past 90 years as a piano in a music conservatory in Chicago.

This is an ongoing project which is nearing completion. Inquiries encouraged, many pics available via email.

Each is a unique, one-of-a-kind instrument, built to please the most discriminating player.

Thank you for your interest!