Victorian Painted Kitchen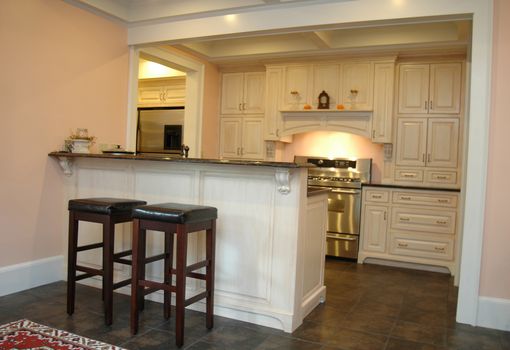 You can have what you want. Don't settle for something that doesn't meet your needs. Take this special opportunity to have an expert with over 30 years experience designing and building cabinets work with you to craft your quality cabinets. Don't wait--setup a free, no obligation, no hassle design and price quote. You will recieve:
Floor plans
Elevations with dimensions
3D color photo of your project before it is even built!
Itemized price list of each piece used
You just won't find better, personalized service, honesty, reliability or a more ethical company to do businss with.
Dimensions: To Be Determined