Vintage Assembled Necklace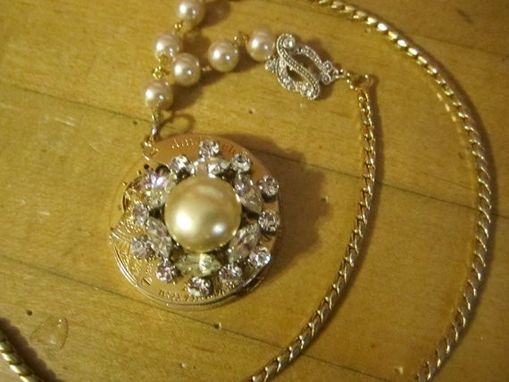 This necklace is a new creation in my more vintage pieces.
I incorporated an old vintage, rather large, watch movement. On top of it is a lovely rhinestone broach with a giant beige colored pearl in the middle.
In the chain are 8mm beige colored glass pearls and an old toggle clasp I took off an old vintage bracelet found at a flea market. The chain is like a rope/snake chain. All gold.
This necklace is one of a kind and very vintage!!!