Vintage Bridal Gown in Heavy Satin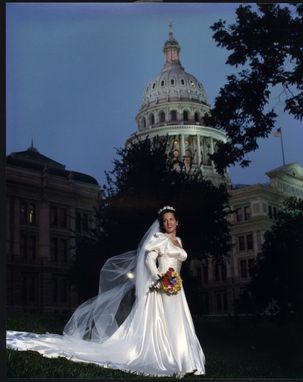 This gown was worn by seven pervious women in her family. The gown had been altered so many times and the sleeves had been removed and lost. She had a photo of her grandmother - the original purchaser of the gown. I found modern fabric that was the perfect match! And created sleeves to restore the garment to it's original look. Then created a headpiece close to the original.

And monogramed on a label I placed inside the gown, were the names and dates of all the family members that had the honor of wearing it! What a lovely treat to be a part of such family history!