Vintage Inspired Halo Engagement Ring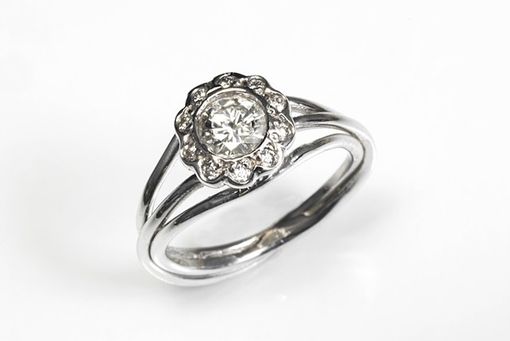 This piece combines vintage and modern to make a positively elegant statement. The center stone can be adapted to fit a stone that's been passed down to you or we can help you find the stone that just right for your budget.

It can be made in 10k, 14k and 18k, white, rose or yellow gold.