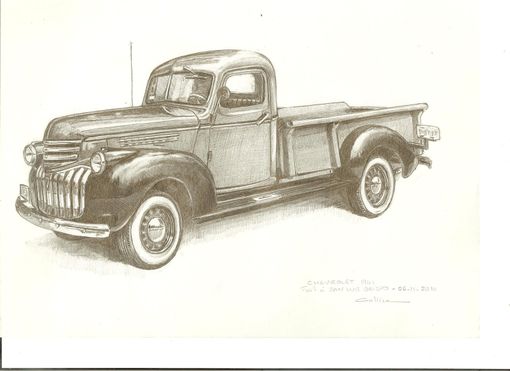 Drawing of a 1941 Chevy Truck, made with pencils.
Size : 8.5" x 11".
A "black and gray" drawing can give a more romantic atmosphere, to any kind of themes.
Everything is possible with charcoal or pencils.
It's also possible to make this kind of drawing with another color, like burgundy, dark blue, brawn and beige, to have a perfect match with your decor, or with the atmosphere you want.
Feel free to ask.
The cost of this project is $49. but can be higher depending of the theme and the size.