Virgin Mary With Illumination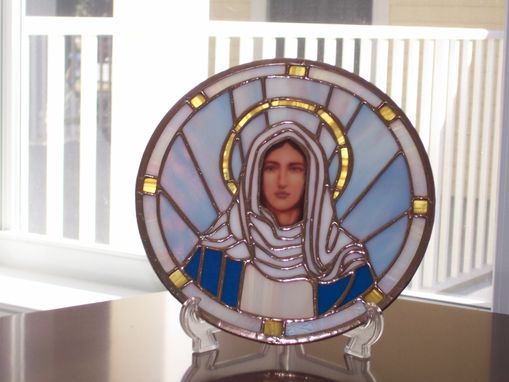 Ready to be hung or can be displayed on an easel .

Adored because the Virgin Mary's face really glows when there's a light source behind it...regardless of whether it's from the sun or a lamp because of the Illumination process.
Dimensions: Available in Diameter of 14" - 16"