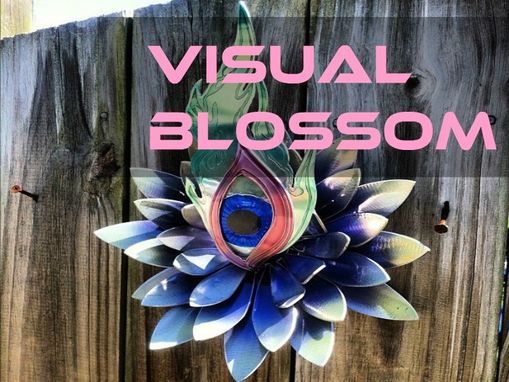 Visual Blossom is an awaking to reality. Lotus flowers are
often seen growing from murky ponds highlighting their exquisite beauty.

Chinese poets use lotus flowers to inspire people to perservere through hardship and show their best part to the outside world, no
matter how difficult the situation may be. This is similar to the lotus flower, bringing beauty and light from the murky darkness at the bottom of the pond.This sculpture displays lotus pedals blossoming to a flaming eye that are hand painted and beautifully etched. A wonder of vison and nature encaptured in a metal design.