Vp's Jewelry Fashion Earrings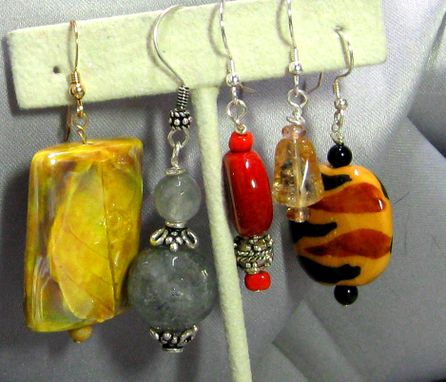 Handcrafted Earrings of all styles in VP's Handmade Jewelry

Classic Earrings, Whimsical Earrings, Big Hoops Earrings, Chandelier Earrings, Pearl Stud Earrings, Copper Earrings, Special Occasion Crystal Earrings, Gem Stone - like Black Onyx Earrings or Mexican Jasper Earrings, Amethyst Earrings, Amazonite Earrings in all style.

Earrings for every look, every mood, every occasion.

Beautiful Special Occasion Earrings at VP's Jewelry.

Earrings make a perfect gift for that special girl in your life.
Dimensions: Visit VP's Jewelry web site for a great selection of fashion jewelry wwww.vpsjewelry.com