Walcott Fire Mantle With Floor To Ceiling Book Shelves.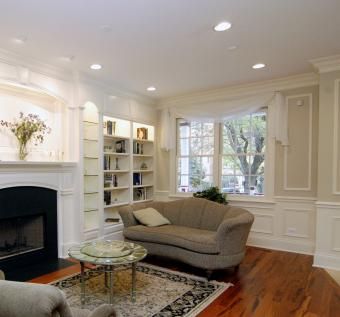 Emerald Custom Wood Design will completly remodel your favorite room from start to finish. This photo showes our "Walcott" fire mantle with floor to ceiling book shelves on each side creating a library in your front room. This piece was made from Poplar then painted to suit the trim allowing the cabinetry to flow with the room. You can also build it from Cheery, Walnut, Maple, mahogany or any wood of your choiseArt Nouveau
Dimensions: We will mesure your area and customise the piece to fit floor to ceiling.