Walk In Glass Block Shower With Tile Border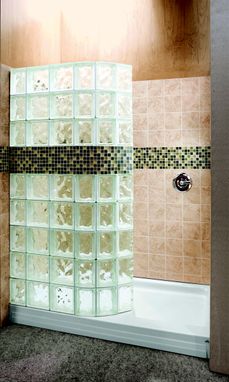 This arcylic shower base is made to fit into the space previously occupied by a standard tub. This product is also available in a ready for tile version as well. There are two patterns of glass block (as well as numerous colored and frosted block options) to choose from.
Dimensions: The shower base measures 60" x 34" and can be made of acrylic or a waterproof ready for tile system as well.