Wall Diptych Arctic Ii In Glass, Framed In Steel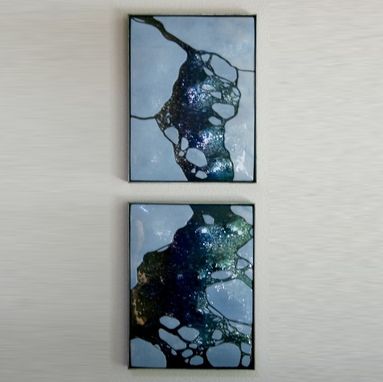 This piece received "Best in Show" at the Sequim 2010 Glass Arts Festival. It is a unique glass depiction of
"Leads and Waterways" in Arctic Waters. The glass is fused and shaped to reveal ocean swells. The piece is framed in hand-welded finished steel.
Dimensions: 25" x 9" x 1.25" (dimensions include both pieces hung as a single diptych) Dimensions for other custom pieces can vary, as can the number of panels.