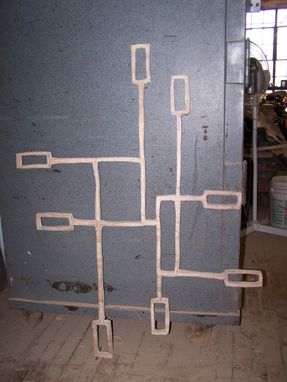 A sculptural wall hanging. A wall-frame. Could be wall-hung or just free hanging . Could have mirrors incorporated into it.

This is essentially a sketch made out of plywood. It would look great made from some nice hard-wood.

It could fill that empty space in your living room above your couch.

Made at a similar time as my Object sculpture.
Dimensions: 48"x44"
All of our products are handmade
by expert makers.