Walnut And Maple Chess Set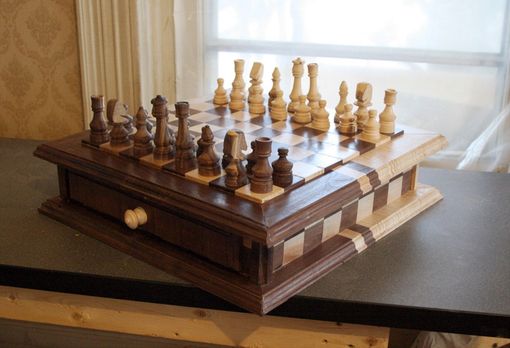 This beautiful chess set is made out of solid Black Walnut and Curly Maple, themed to match the White and Black sides of the board. Along with the board, I hand turn and finish each chess piece on a lathe of the same wood.

Matching felt lined drawers are built in on either side to house the pieces when not in use.
This imposing board makes for a stunning yet functional decor piece, and if desired, could readily be adapter to include legs making it into a full table.
Dimensions: King stands 4.5" tall, pawns are 2". Board measures approximately 22" x 22" x 5.5"