Walnut Desk Top Accessory Set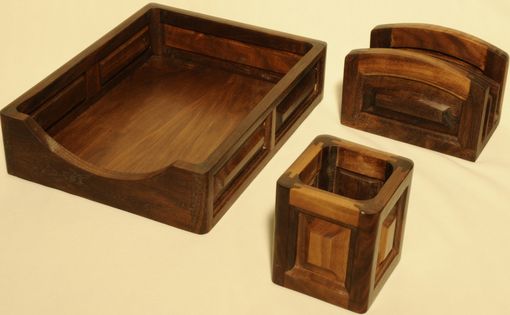 This beautifully custom made desk set features a miniature raised panel construction skillfully crafted using walnut wood. The uniqueness of this classic set will compliment any office setting. Set includes a paper tray, letter holder, and pencil holder.

$249.00 plus S&H
*These items may also be purchased individually.
Dimensions: Paper Tray: 10 W" x 12 1/2" L x 3" H Letter Holder: 6 1/4" W x 4" L x 4" H Pencil Holder: 3 3/4" W x 3 3/4" L x 4 1/2" H