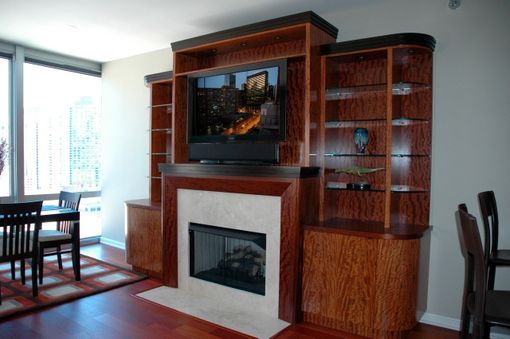 Exotic veneers used here have names such as 'Figured Movingue' and 'Figured Makore'.
Solid Mahogany is also used, and stained to coordinate with the darker tones.
Audio-video components are housed in the base cabinets, along with pull-outs for organized disc storage.
Glass display shelving is lighted, and 'uplighting' is concealed across the top cabinets, for dramatic effect.
This piece was designed with a classic look in mind, but with an 'Art Deco' period influence.