Pencil Sketch, Eagle, Spirit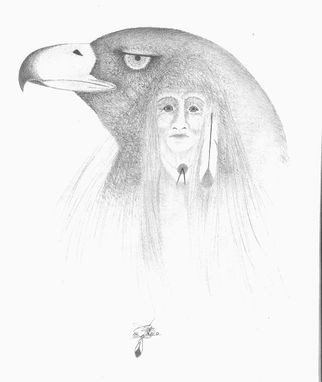 This Sketch is also not for sale as an original, but is a represention of my sketches. It could be made available as a reproduction in several ways, similar to the Buffalo Skull sketch. This is also a very popular sketch of mine as it represents American Indian Spirituality.
Cost would depend on format of purchase. This sketch is entitled Wanagi Wanbli Winyan (Eagle Spirit Woman).
Dimensions: Sketch reproduction would be on an 8 1/2" x 11" format for framing, or could be reroduced as a garment.