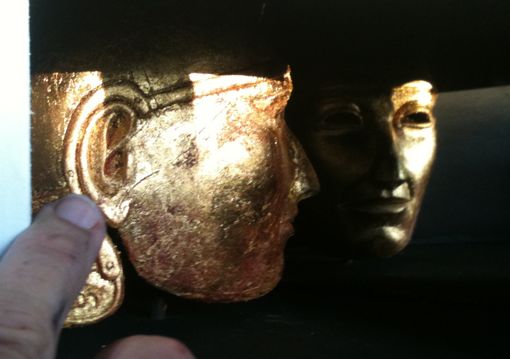 Based around a theme of reflections , within a lighted box a carved gilt mask in the style of a Syrian 1st.century bce. warrior sits in profile while its reflection seems to produce a second frontal image deeper within the box.
How Ironic : the beautiful creation for the evil necessity of war.
Dimensions: 15' x 22" x 10"h.