Wave-Front Cherry Bedside Table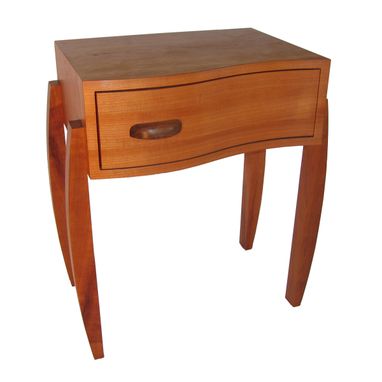 I built this bedside table for my wife back in 2002, and it is still in our room today. This is one of the first pieces I ever built.

It has a cherry veneer that wraps all the way around 4 sides, and a wavy front to add a bit of character. The hand-rubbed finish still looks great and enhances the beautiful deep grain of the cherry.