Original Oil Painting On Canvas. Waves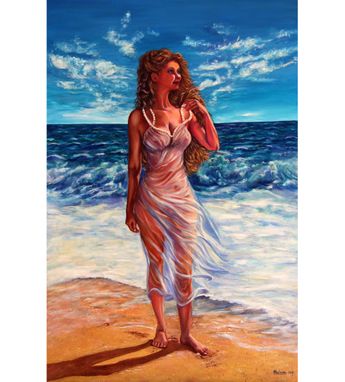 36x28 oil on canvas painting.
The beauty of the sea never ceases to amaze me. I emphasized the observation of constant motion. Rolling waves, moving clouds and wet sand indicate excitement of feeling or energy. The composition designed to guide the eye along the wave action to the girl gesture, her raising hand, waving dress and hair.