Wedding Cake Soaps. Set 5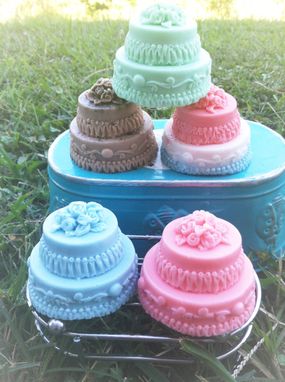 Getting Married needing wedding favors for your Guests? they will be the talk for weeks after the wedding. give them something special. something they can use and always remember besides a Piece of Mint at their guest table.

These wedding cake soaps are gorgeous! they are 3 oz per bar. and can be made in any color/ scent. wrapped in netting or cello w/ matching ribbons.

I accept bulk wholesale. see me for bulk pricing! thank you.

set 5

Larger wholesale turnaround time depends on the size of the order.