Wedding Present - Hand-Drawn Custom Map Of Couple's Lives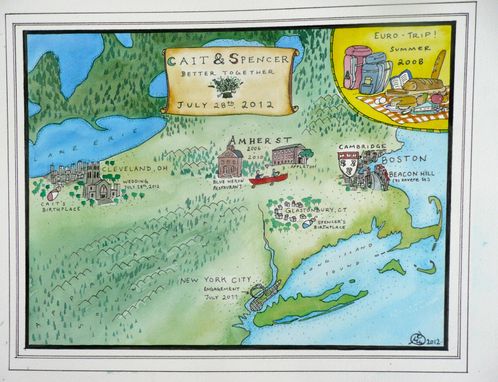 This map was a wedding present of a very thoughtful friend- she wanted to show the shared history of the couple, as well as birth places, and favorite spots and shared experiences. We included their trip to Europe with a little corner detail. All that was needed was a few photos of the key sites (buildings, parks, and important symbols such as a wedding ring), and we were good to go. I aways make an initial sketch map to make sure my customers approve of how I'm envisioning the map layout.
Dimensions: 11" x 14"