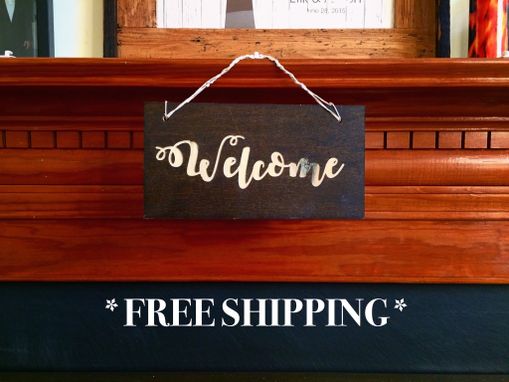 Welcome Home sign with String attached for easy hanging.

<<<FREE SHIPPING>>>

The sign is made out of 3/4 Red Oak Plywood. The "welcome" is milled into the plywood, exposing the wood underneath it, and it is not stained. The idea is to show the beautiful contrast and the natural markings and knots of the wood.

Each sign is hand made, so they would have different characteristics.

the dimensions are appoximately:

Width: 11 inches
Heignt: 6 inches
Thicknes: 3/4 ''

If you have any question feel free to ask! We can make any custom sign you want.

Thanks for checking our listing!