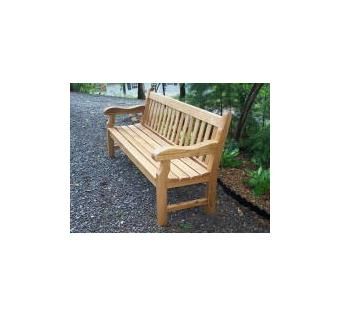 A classic design with massive, curvatious lines, this garden bench is as comfortable to sit on as it is lovely to look at. Made with mortise & tenon joinery through-out, this solid wood bench is sturdy enough to out last generations of nature lovers. And it has enough heft to it that you need not worry about it blowing away in the wind.

As shown it is built of white oak with outdoor oil finish, other woods and finishes available.
Dimensions: 72 inches wide, 21 inches deep, 35 inches high. Actual weight is approximately 110 pounds.