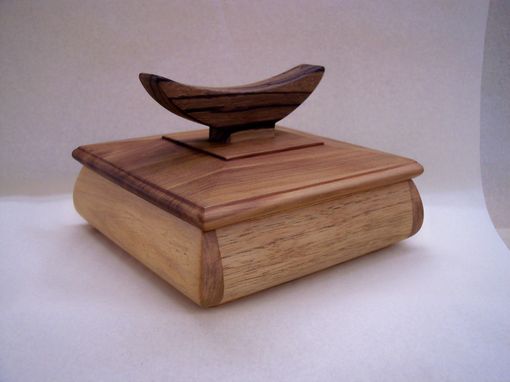 Reminiscent of the spectacular display of a whale lifting it's tail fluke out of the water... the Whale's Tail Box will allow you to take home a bit of the shore. Makes a great jewelry box.
Custom interiors are available.
The pull is zebra wood, the lid is cedar, the body is oak and maple
Dimensions: 6" x 6"