What To Do With An Old Button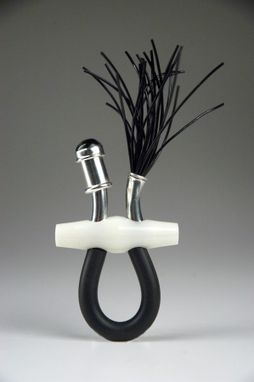 This piece was commissioned by a publication to go with a story on how buttons are all the rage in DIY (Do It Yourself) circles. We were selected for the job because of our reputation of doing creative things with really odd materials. Almost everybody has a meaningful treasure they would like to have made into something they can wear or display. We do a LOT of that.

Over the years we have been asked to make things from space shuttle parts, war memorabilia, body parts (human and animal), family mementos of every imaginable kind, and yes, Grandma's ashes (more than once). We love the challenge.