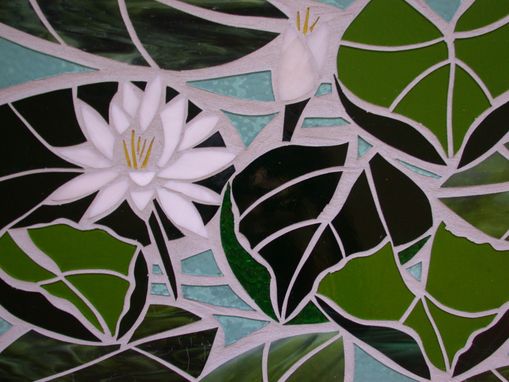 White Lilies combines the peaceful feel of elegant flowers with the depth and movement of water. Made of many types and textures of stained glass, the piece conveys depth and intrigue.

My contemporary glass mosaics are made for wall hanging or installations. Edges are trimmed with glass tile but may be framed.

Each piece is crafted on a dense foam core and fiberglass base making it surprisingly lightweight.

Dimensions: 14X22" or custom