Wildflowers - 21" Knotted Neck Wrap, Mixed Fibers Of Wool, Acrylic, Cotton, Silk And Chenille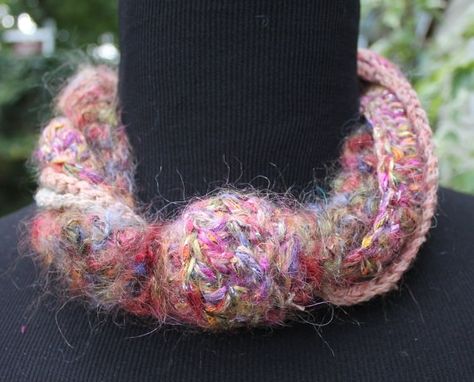 Soft Hues of Rose, Pink, Gold, Lavender, Copper and Metallics. This neck wrap is twisted and knotted, made of mixed fibers: acrylic, mohair, chenille, metallic yarns and linen. Fibers include art yarn Imported from Italy and Spain.

This Item should be dry cleaned, or hand-washed in cold water with a gentle soap.

All Items are Copyrighted by the Artist.