Wind Swept - Mini Wire Tree Sculpture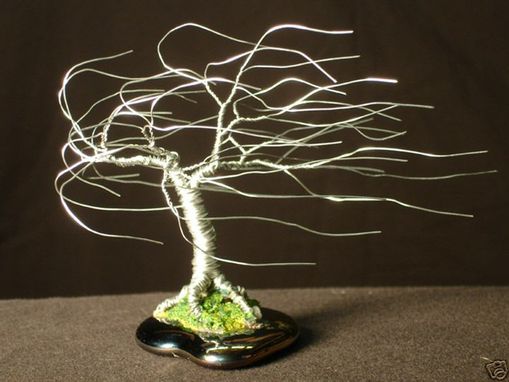 WIND SWEPT - Mini Wire Tree Sculpture, by Sal Villano
5"W x 4"H x 4"D. Made of 26 gauge wire. The tree is securely bonded onto a circular 1/4" thick solid piece of free formed glass. The tree is fixed onto the glass base using a mixture of a bonding agent, sea sand and small pebbles. The sand and the pebbles are painted with yellow, green and white India ink to give the appearance of moss covered earth. India ink is "light fast" and the colors will not fade if placed in direct sun light W-126 $39.00

You can learn how to create this & other tree sculpture using my book: "How to Create Beaded and Wire Tree Sculpture".
All of our products are handmade
by expert makers.